Cargo Support

Cargo Support plays the most critical role in the success of the platform and provides the team with direct, always-up-to-date feedback from users.

Because the size of the Cargo team is so small, everyone needed to handle customer support tickets in some capacity each week.

The original Cargo Support site grew from beta forums running on Vanilla, into a monstrously huge "forum" that was a jerry-rigged public issue tracker and ticket submission form built on Desk.com

Something I spearheaded was a complete overhaul of Support in time for Cargo 2's release.


Cargo 1's Support Site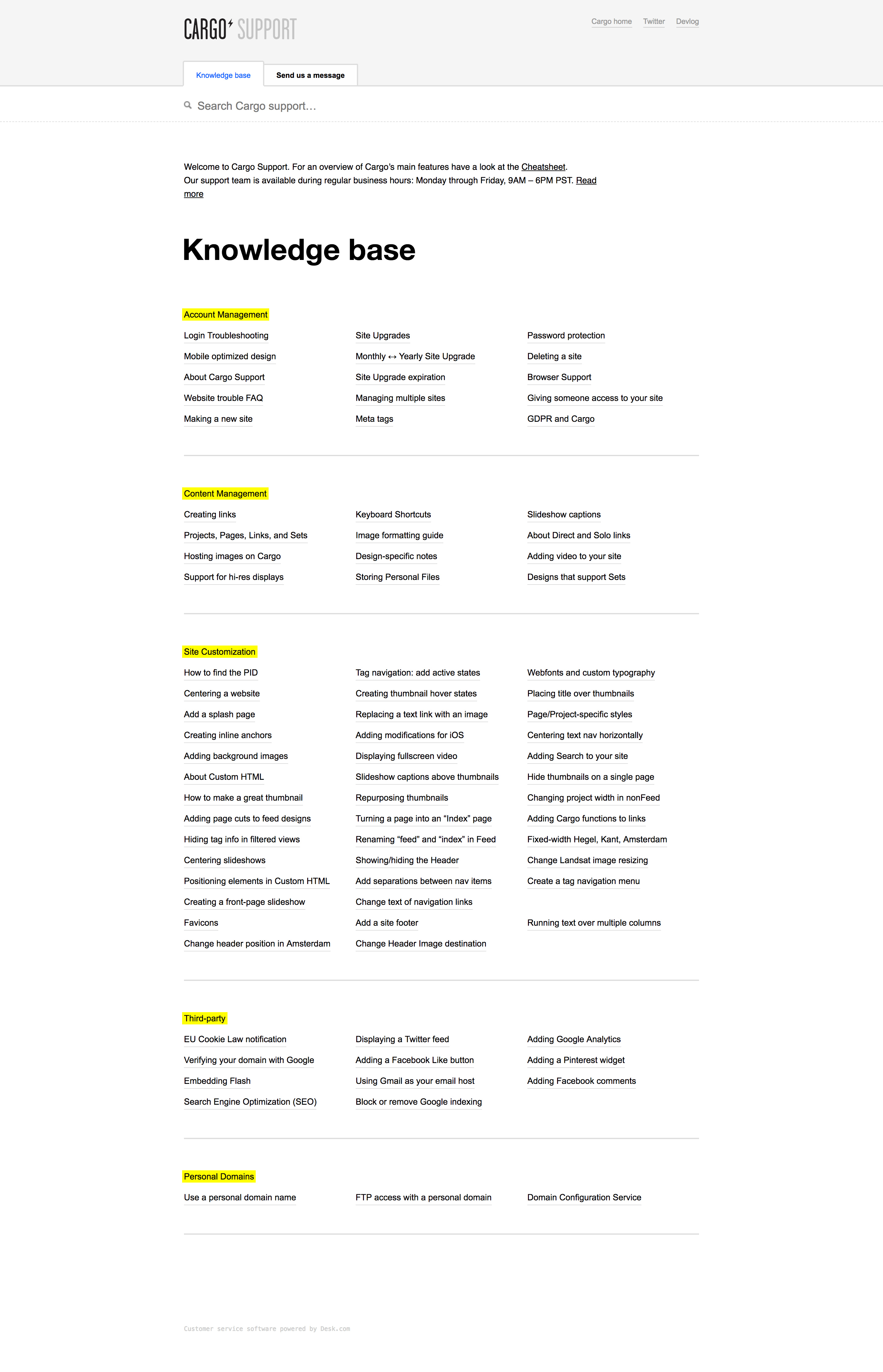 Cargo 2's Support Site
Problems for Cargo 1 Support:
Densely-packed columns of topic links, difficult to scan for relevant information/problem


Non-useful "hours of operation" at top — live support was never an option


Separate from the front-facing homepage of Cargo, never obvious where the support site was


Strategy of avoidance to combat a possible large volume of tickets; bad customer experience
Solutions implemented with Cargo 2:
Easy-to-scan single text link sidebar with most common questions


Video tutorials, first in Cargo's history, most only 1.5 minutes long with timestamps


More obvious support site location accessible right from the homepage


Contacting Cargo no longer a public forum, tickets split into four distinct categories that are easily managed by dedicated support team