Cargo 2 Admin

The Cargo Admin is the behind-the-scenes control panel for every Cargo site, reached by using the /admin slug at the end of a Cargo site's URL (or by pressing
Command+A
). On Cargo 1, it was slowly refined over the years to best serve the needs for a site-as-portfolio — there were pages
and
projects; one meant for static content, the other for more regularly updated work. Projects could be depicted with thumbnails in a site's thumbnail index while pages did not have thumbnails.
The Cargo 2 Admin took the forward-thinking and minimal approach of
Persona
by refining the panels down to three main ones: Content, Design, and Settings. Content holds all the building blocks of a site, which are Pages, Sets, and Pins. Design is the global layout and typography options. And Settings holds all the standard site sharing and account options as well as the new DNS Editor.
We also added a robust arsenal of new tools. The next-generation of Cargo needed to be the heavyweight to Persona's lightweight.
Cargo sites can now be outfitted with Stripe-integrated e-commerce, completely filled with endlessly varied image galleries, and individual page's even have their own design menus for deep customization. All of that, plus the ability to edit pages live in a WYSIWYG style.
We evolved the Admin to furnish users with all of these powerful capabilities but kept things exceedingly clean, clear, and measured — to best serve all creative professionals.
Cargo 1 Admin
Cargo 2 Admin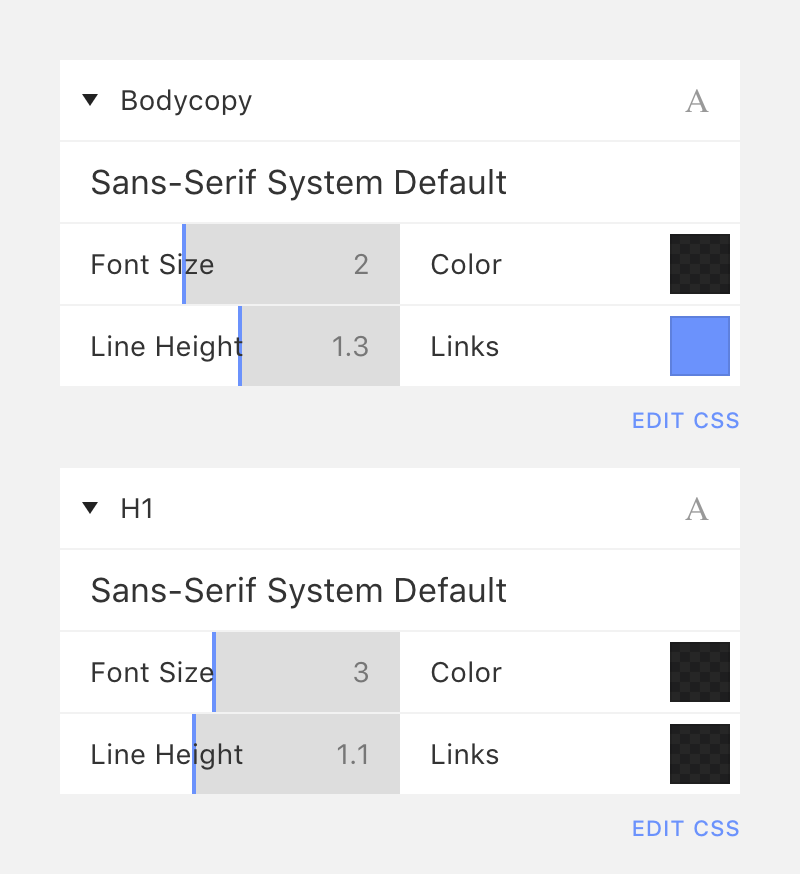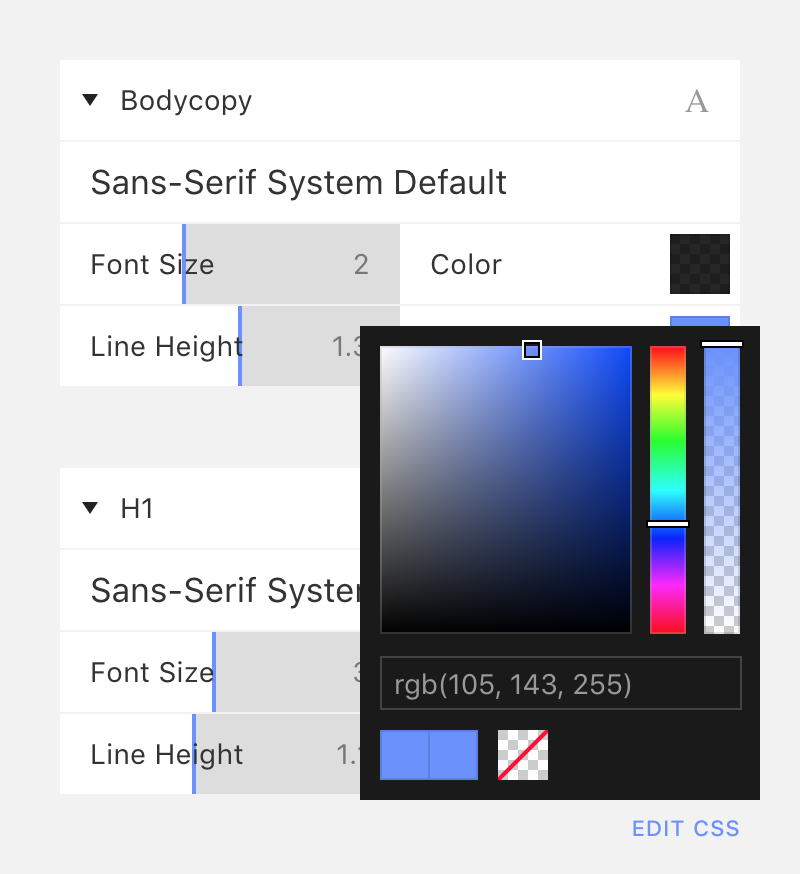 Typography options and color picker
Thumbnail display options
Web font menu
E-commerce tool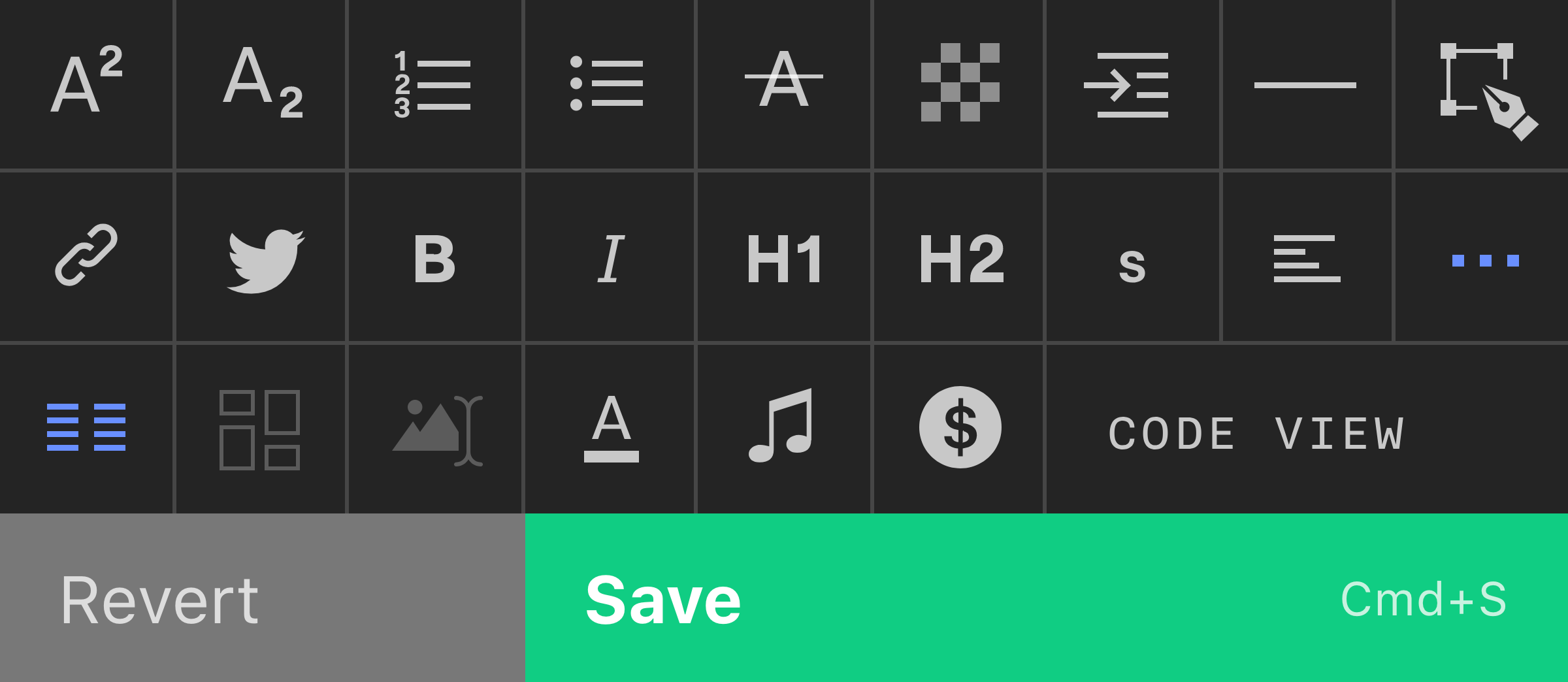 The full formatting toolbar
Domains
Domain names are virtual real estate. Every site ought to have its own domain. Domains are so important to the site building process, that Cargo started providing them in a seamless way. You can even buy a domain first through Cargo and then create a site whenever ready.
There is now a built-in domain search bar with immediate results.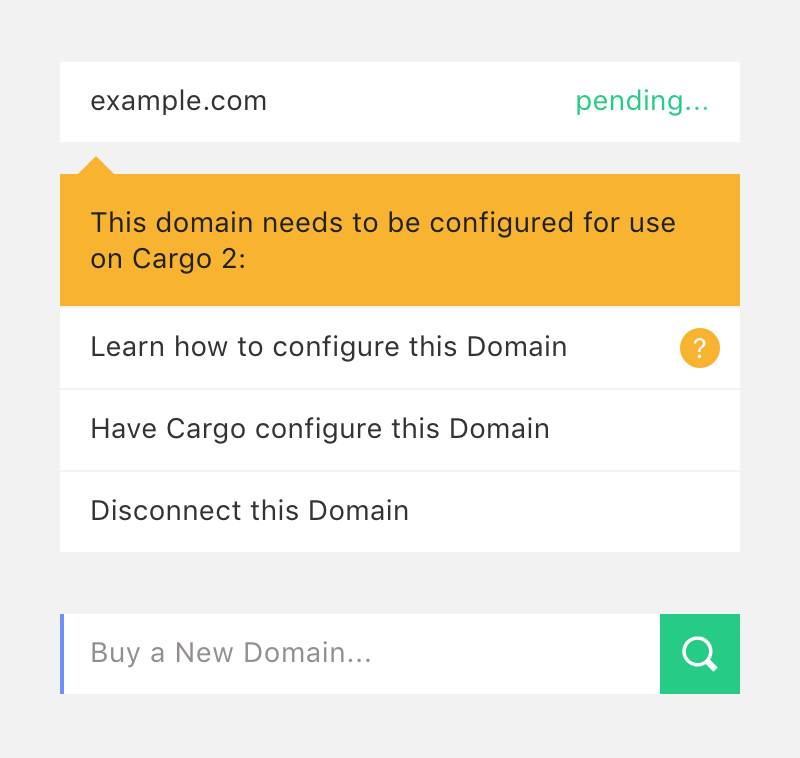 Of course, it's very common for people to have already bought a domain elsewhere, so we simplified the third-party domain configuration process as much as possible.
Content tab, and the minimal new content button.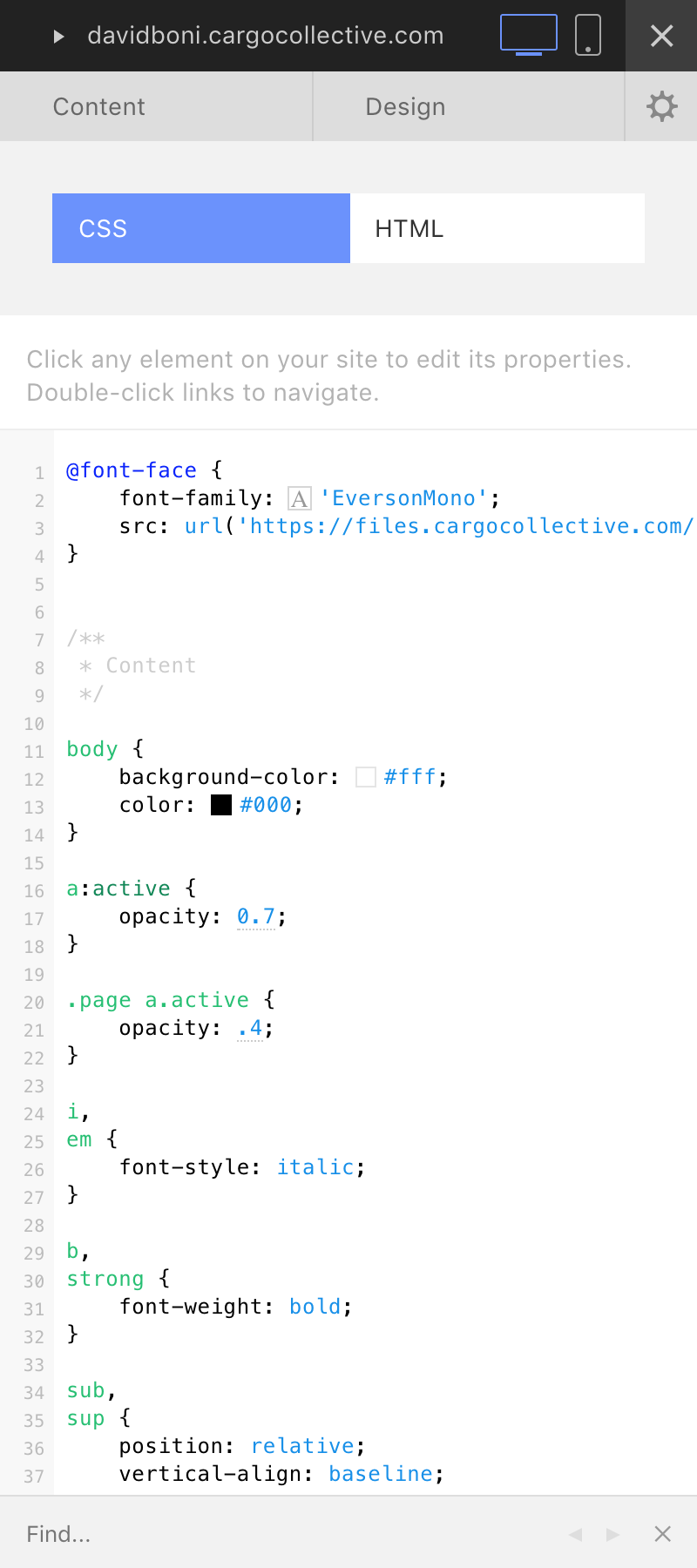 CSS Inspector