Atoms
During the busy holiday season of 2021, I joined Atoms, a NYC-based sneaker start-up, full-time as their Senior Designer to plan and execute all graphic design tasks. I completed a rebranding of the entire company, branded a new shoe model, lead creative direction for marketing campaigns, instituted the design system for digital projects, and much more.
Hero image photographer:
Julien Roubinet︎︎︎
The new logotype features a customized version of Helvetica Now Display Medium.

The new logomark is an "atomized" version of the previous, which reduces the overlapping loops to simple dots.

Atoms sign in front of the flagship store on 27 Mercer St, New York, NY.
Atoms website, utilizing an all-new design system for its various e-commerce components.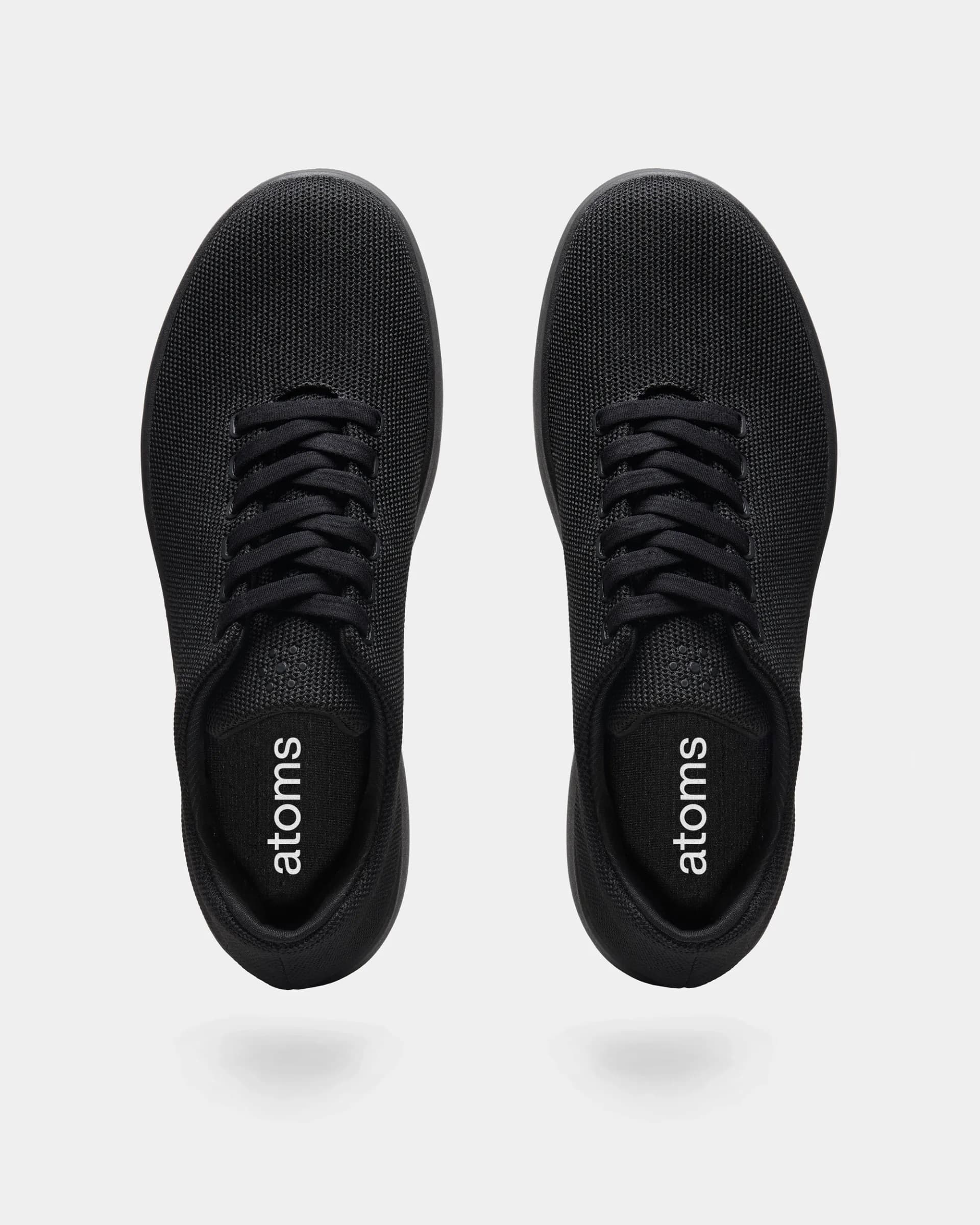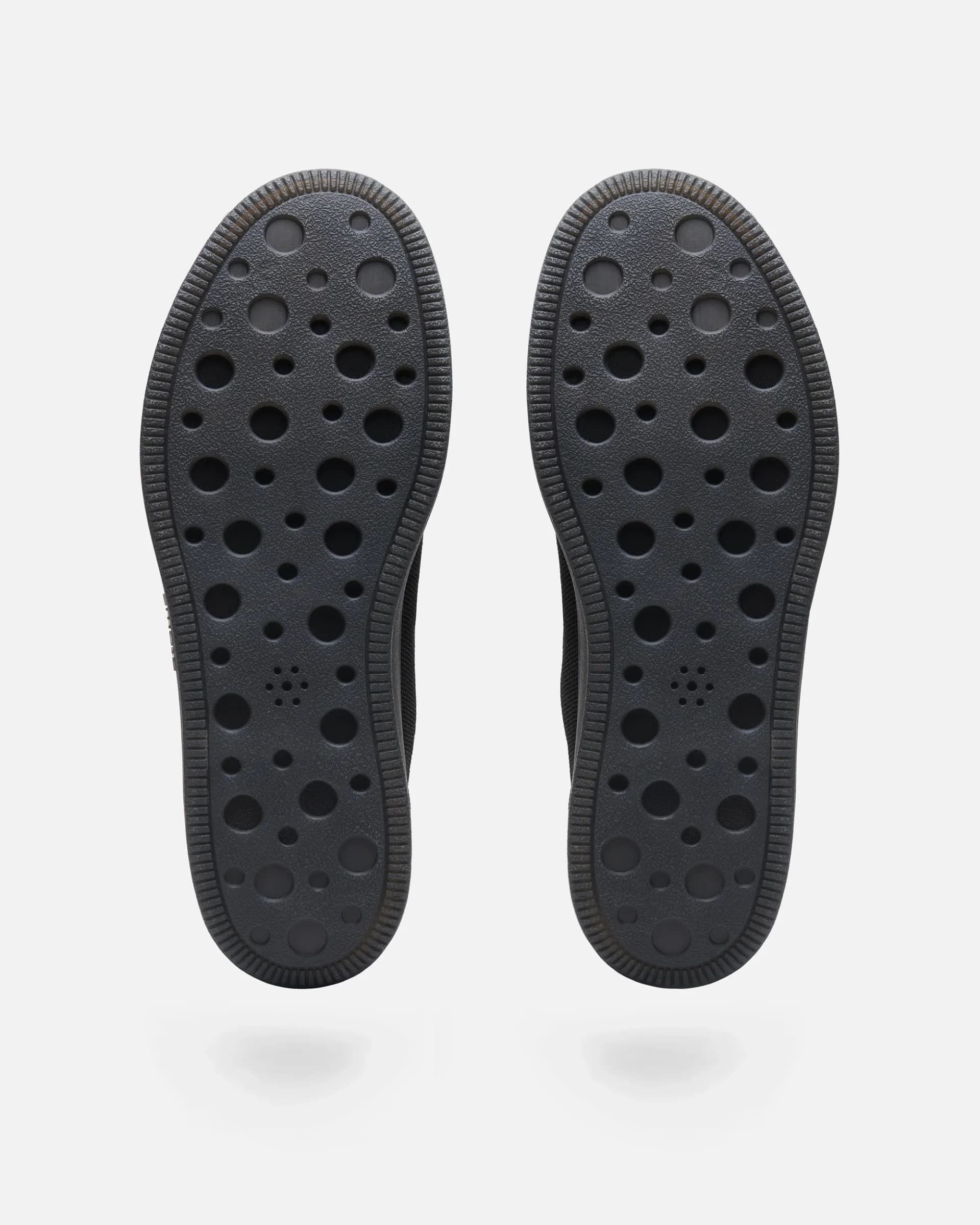 Model 001 product detail video made to highlight its effortless and flexible t-shirt-like properties.

AAG is both a romanization of the Urdu word for "fire" and an acryonym for "Atoms Art Gallery." In October 2021, I made the branding for this new art gallery that existed within the headquarters of the Brooklyn-based sneaker start-up Atoms. Knowing the background of the name, I landed on this flared, sharp approach for the letterforms of the logotype — they needed to feel contemporary and carry a bit of a dangerous element to them (my vision was of a flame; how it's bowed at the base and converges to a point at the top). The other need I wanted to fulfill was a forward-thinking one: AAG could be the vehicle for a higher fashion label or sub-brand of Atoms, so I made sure the logotype would look at home on designer clothing.
Black Phoenix Games
I designed a logo and a website for the distributed video game studio, Black Phoenix Games, in 2021. The logo, a "black" phoenix, is meant to be the opposite of a regular fiery one: cold, sharp, in a perpetual solid state. I looked to crystals/glass, steel, and black holes for inspiration; things in the universe
tempered
under immense pressure and heat loss. The entropic conclusion of a star. The diligent formation of something special with fortune and skill.
Visit Site ︎︎︎
Moodboard excerpt — black quartz, ravens, a black hole, and sculpture by
Cornelia Parker
made of suspended charcoal.
The mark we landed on is a reimagined
heraldic eagle
shape, which is a very familiar icon with a history that goes back thousands of years. For a phoenix, we almost always see flames as part of the motif but for this mark, I wanted to reference the sharp facets of crystalline structures in the natural world, or shattered glass. There's a delibrately added illusion to the overall logomark that makes it look like the face of a predatory bird. Finally, the head of the crest can standalone when branding in very small spaces, like for the website's favicon.